Welcome to the GSDAA's Website!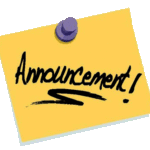 GSD's 175th Anniversary (Virtual Slideshows) – Updated (April 2021)
We will be collecting photos for our Virtual 175th Celebration.
You may scan your photo and send a copy.
We prefer group pictures from 1930 to 2019. 
We will create slideshows for each month of 2021!
Some group pictures we would like to use are:
Class pictures
Sports teams including cheerleaders
Graduate Day and May Day
Events- Senior and Junior Prom
Girl and Boy Scout groups
Old Buildings (without students or staff)
Any other group pictures
No individual pictures, please!
Please include the year for your photo(s)!
Please email photo(s) to
 175th GSDAA Anniversary Celebration is postponed to the year of 2022!
 GSDAA supports the school in a variety of ways including, but not limited to:
Raising funds
Awarding recognitions and scholarships
Organizing social events such as reunions
Publishing the GSDAA Newsletter
Hosting the GSDAA Hall of Fame
Volunteering for school and community events
---
Alma Mater
In our beautiful Van's Valley
Lies our school so dear

While the cave and spring and mountains
Give it beauty here;
High above the winding water
All reared against the sky
Has stood our Alma Mater
As the years have passed by
Hail to thee, GSD, Hail!
Raise your voices with your hands in harmony
Send them higher
And let your praises ring
Hail to thee, GSD, our Alma Mater
Wrote by Olaf Tolefson/Nancy Barker!

---